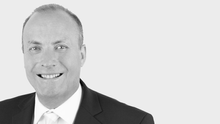 Robb knows his doorstep and what to expect in this ever changing market – all whilst providing honest and up front advice Starting his Real Estate career nearly 40 years ago Robb has certainly gained a wealth of knowledge and insight in all facets of property sales.
Originally being one of the first pioneer families in the shire, Robb has seen many changes in the Tweed and knows what is 'behind that fence'. Robb is passionate about helping all his clients obtain their Real Estate dreams and goals by providing honest, helpful and constructive advice. Coupling with the unique Ray White marketing formula, Robb's experience time after time delivers over market results for his clients both selling and buying.
Living locally and participating in many community groups and activities, Robb is your choice to deliver above your Real Estate expectations every time
Agent Reviews
Mrs Kane & Mrs Thomas

We found Robb to be easy to speak with in regard to our concerns about selling our farm. Robb was genuine with his answers which made us feel comfortable in going ahead with the sale. Robb explained how he would market the farm to have appeal to as many diverse buyers as possible, which in turn give us a price we would be happy to accept.